Pet Memorials
On behalf of the staff at Stiern & Southwest Veterinary Hospitals, we are honored to pay respect to our beloved animal friends who have passed. We also welcome you to create a lasting tribute for your beloved pet or animal friend on our website's Pet Memorial page. Please feel free to complete the following Pet Memorial Form in Adobe Acrobat format, which requires the free Acrobat Reader to view.
Kansas State University Pet Tribute Fund
Stiern and Southwest Veterinary Hospitals make monthly contributions to the Kansas State University Pet Tribute Fund. The Pet Tribute honors the human-animal bond by supporting the College of Veterinary Medicine at Kansas State University. This act of kindness is a way to remember our loved ones as we celebrate one of life's greatest pleasures: animal companionship. This fund assists with college wide enhancements that benefit animals, students and faculty. Through this fund, the Pet Tribute supports the college's full-time grief counselor who is available to clients of the teaching hospital and donors of the Pet Tribute.
The Whispering Garden is an outdoor area featuring heavy gauge aluminum panels that are mounted on decorative stone risers. Each panel has 69 different photos of companion animals, past and present, sent in by friends, family and veterinarians. A granite-lined pathway allows for visitors to walk through the Whispering Garden to remember, reflect and enjoy memories of lost pets, or the ones that are still part of their lives. If you would like to make a donation in your pets' memory to this fund, a minimum $50 contribution will give you the unique opportunity of honoring your companion by having a stainless steel photo displayed in the Whispering Garden. You will also receive a replica of the photo as a keepsake.
Pet Cremation
The loss of your beloved animal companion often causes a need to be close to them. That is why cremation for your dog, cat or any pet, is a wonderful way to perpetuate their memory in your heart. It opens up many choices and avenues for you to consider that are very comforting. We, at Stiern and Southwest Veterinary Hospitals, are very pleased to have found Eden Memorial Pet Care to provide us with cremation options for you.
Eden Memorial Pet Care understands what it is like for you to have to say goodbye to your beloved companion, and best friend. Their staff consists of dedicated people who love and care for all animals, and know the grief and sorrow you are feeling when your pet passes away.
Coping with the loss of your pet, whether they are a bird, hamster, dog or cat, is always an emotional experience. This is why they are dedicated to providing caring and comforting crematory services to you and your family while you are going through the loss of your loved and valued companion. Visit their website for more information.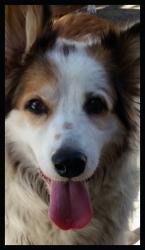 My sweet boy. I miss you so much. You were such a great fur baby and my best friend. I love you! Staci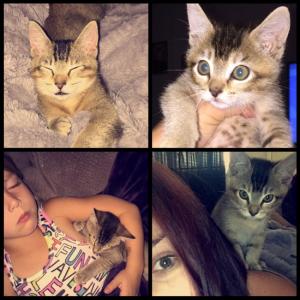 7/2015 - 10/2015
So small, but had such a big spot in our hearts and will never be forgotten.
We love you and miss you so much!
Amanda & Sarah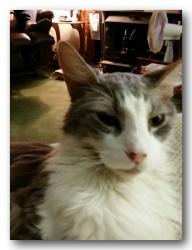 "Kilroy" Barksdale
Kilroy was with us only 3 years but he greatly enriched us with his sweet personality. He will be missed tremendously!
-Steven & Debbie Barksdale-



"Dixie" Irwin - 15 years

Chihuahua/Miniature Pincher Mix - Our sweet little Dixie, you were loving, loyal and a strong little warrior! You are greatly missed already
—Charisse Irwin




Saydee was a beloved member of our family and will be greatly missed. She was no different then the rest of her pack (the human family). She had her spot on the couch where she liked to sit with her front leg up on the arm rest watching TV or just hanging out with the family. She enjoyed car rides in the front seat, playing catch, getting wet, belly scratches, kisses, french fries and carrots....oh, how she loved carrots! She grew up with five human siblings and through her ten short years Saydee willingly and happily endured tail tugs, ear pulls, "horsey rides" and playing dress-up. She was such a sweet and loving friend. Even in the end when she suffered the most she never was without her smile and her happy wagging tail. She was and always will be the greatest girl ever! Be at peace Saydee Girl. 3/28/2005 - 7/16/2015



I recently lost my kitty, Tiggie on Feb 3rd due to tongue cancer. My heart still aches for her, and there's a big hole in my life….but I do have wonderful memories of my sweet girl.
—Cindy Mattern